The Arizona Cardinals may not be about to finish shaking up their locker room.
A recent report says the Cardinals plan to trade five-time Pro Bowler DeAndre Hopkins this offseason.
TheScore notes that owner Michael Bidwell will voice the idea to his potential CEO candidates.
Hopkins owes more than $34 million over the next two seasons — he missed the first six games this season due to a performance-enhancing drug suspension.
CLICK HERE FOR MORE SPORTS COVERAGE AT FOXNEWS.COM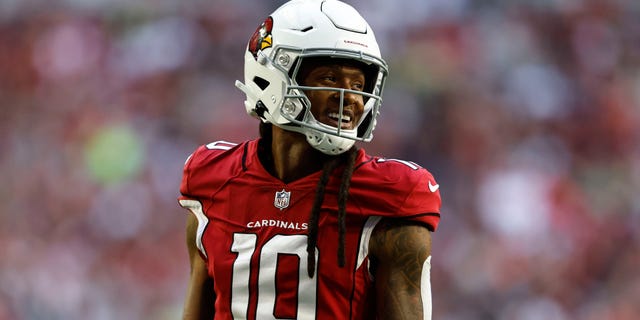 The 30-year-old was traded to Arizona ahead of the 2020 seasons after spending his first seven years with the Houston Texans, where he racked up five seasons of at least 1,100 yards.
During his 10-year career, he made three All-Pro First teams and two Second-teams. But combined with his suspension this season and injuries in each of the past two years, he's only had 106 catches for 1,289 yards and 11 touchdowns over his past two seasons.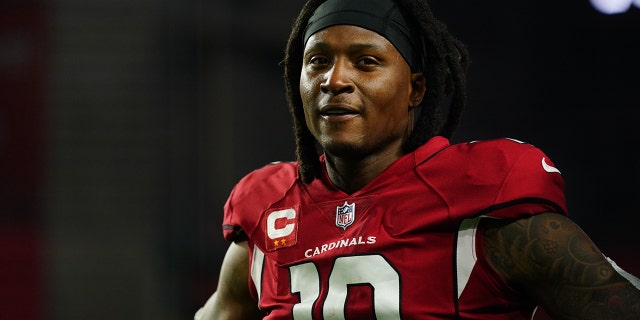 CARDINALS FIRE KLIFF KINGSBURY AFTER FOUR-WINNING SEASON
However, when he's on the pitch he still dominates – these numbers are for his last 19 games, which is just over a full season.
In nine games played this year, his season rate was 120 catches for 1,354 yards and five scores. In fact, his 717 receiving yards this season led the team, even though he missed nearly half of the season.
Hopkins has missed the Cards' last two games with a knee injury. He has a no-trade clause, so he should approve the move.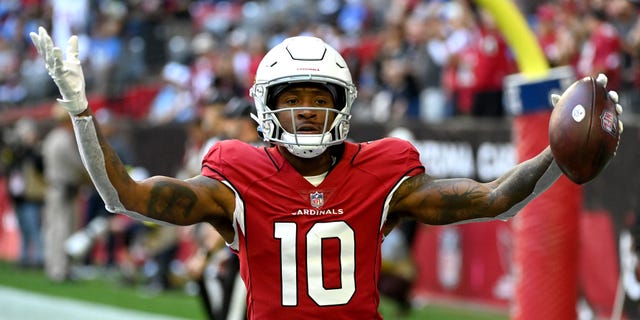 CLICK HERE TO GET THE FOX NEWS APP
The Cardinals appear to be making big changes after firing head coach Kliff Kingsbury after four years on Monday, while general manager Steve Keim stepped down.