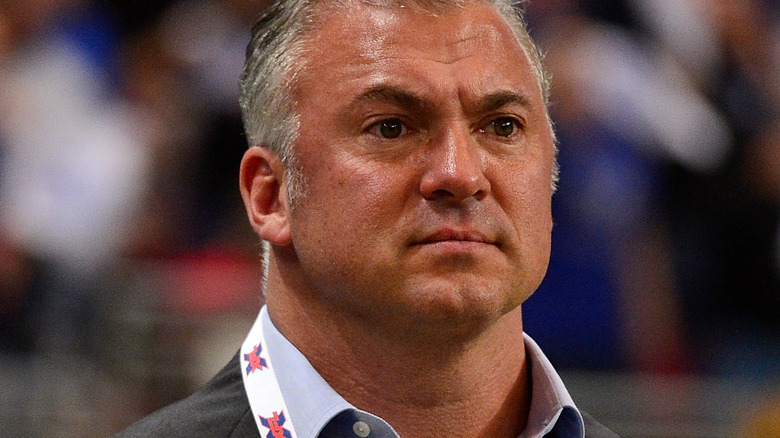 Jeff Curry/Getty Images
Despite the fact that Shane McMahon hasn't been seen on WWE programming since early 2022, his involvement with the company isn't over for good.
According to a report filed by the Securities and Exchange Commission on Jan. 11, Shane "received a total of approximately $828,000 as part of" being retained by the company as an "independent contractor." throughout 2022. Compared to his salary over the past two years, he earned slightly more than in 2020 ($820,369), but significantly less than in 2021 ($1,313,823).
It should be noted that he did not wrestle throughout 2020 and the increase in his salary in 2021 was likely due to the Steel Cage match he participated in against Braun Strowman during this year's "WrestleMania"- the.
Shane competed in the 2022 Men's Royal Rumble match, but received a significant amount of heat that night for allegedly attempting to re-book the Rumble for his own personal gain while serving as the match's producer. As a result, he was "quietly let go" of the company after upsetting talent behind the scenes.
Vince McMahon was reinstated as Executive Chairman of the WWE Board of Directors on Tuesday following news of Stephanie McMahon's resignation as Co-CEO and Co-Chair of the Board (which led Nick Khan to assume sole CEO position). McMahon previously retired in July 2022 after allegations of sexual misconduct and harassment were brought against him.