Although he is often affectionate towards his family, especially his grandmother, the late Queen Elizabeth II, Harry describes the breakdown of the relationship with his older brother, Prince William, and how his father, who became King Charles III , seemed worried about being upstaged by his sons. and their wives – something Harry says he noticed after announcing his engagement to Meghan.
Harry, 38, said his father couldn't stand 'someone new dominating the monarchy, grabbing the limelight, someone bright and new coming in and eclipsing it'.
Harry argues that by sowing negative stories in the tabloids, the Royal Family shared the guilt of Harry and Meghan feeling the need to leave the country for their own safety. A guiding thread throughout the book is his deep and constant fury at the media, which he claims helped kill his mother, Princess Diana; "persecuted" the royal family; and "led a ruthless campaign" against Meghan.
"There was a new low every few minutes," Harry wrote of when their relationship went public in November 2016. hadn't anticipated this level of rampant lying.
"Mostly, I was not ready for racism. Both dog whistle racism and blatant, vulgar and straightforward racism," Harry wrote.
Some of the more eye-catching passages in the book include allegations that Harry's brother and heir to the throne, Prince William, physically attacked him during an argument; that her mother-in-law, Camilla, the Queen Consort, leaked private conversations to bolster her reputation; and that his father, King Charles III, had begged his sons not to make his last years "a misery" with their disputes.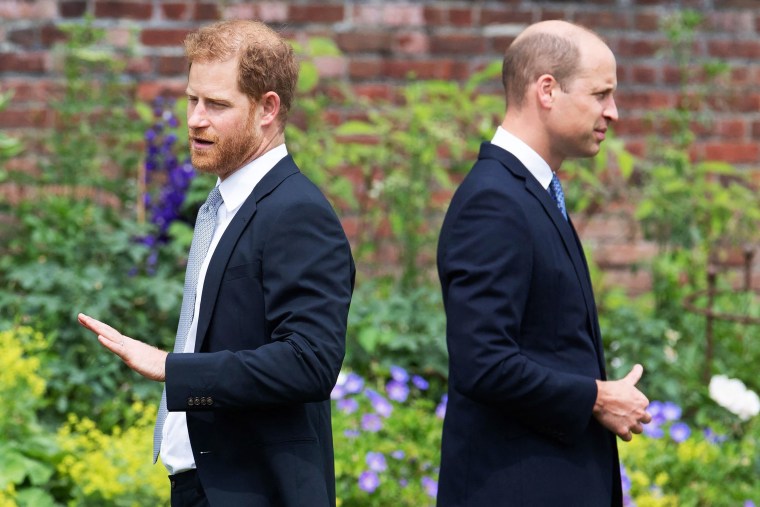 The publication of such a frank and revealing account is an almost unprecedented event in the centuries-old history of the British royal family, which, as Harry has pointed out, is both a family and a national institution. The book led to wondering if he could cause lasting damage to the monarchy, even wondering if his future existence is now less certain.
The monarchy's overall approval rating has halved from plus 44 to plus 18 since September 2022, according to new figures from British polling firm YouGov released on Tuesday.
"There may be lasting damage to the reputation of the royal family – but not so much as to undermine consent to a monarchy," Suzannah Lipscomb, professor emeritus at the University of Roehampton and royal historian, told NBC News. "In terms of public opinion, I suspect Harry's popularity itself will be most diminished."
Almost two-thirds of the British public now hold a negative opinion of Harry, with just a quarter expressing a positive opinion, according to the YouGov poll. This means Harry's net preference rating is minus 38, the lowest ever and a far cry from 2011, when he had a score of plus 65.
Meghan's popularity has fallen to minus 42, YouGov said. Although she remains slightly popular with 18-24 year olds, her support even within that group has dropped sharply.
Harry's confessions and accusations may have damaged his reputation in Britain – just as his mother, Princess Diana, was criticized for sharing details of her divorce from Charles in a famous BBC interview in 1995.
But that criticism might not be the case in his adopted homeland, Lipscomb said.
"Harry comes across as deeply troubled and wronged, and it feels like he's crossed a line: Discretion is always valued on this side of the pond, and these revelations have nearly exhausted public sympathy. My feeling is that the British public opinion is that Harry has gone too far," Lipscomb said.
By writing such a searing account of his life and giving a slew of interviews in which he openly discusses the deep rift with his father and brother, Harry may be reflecting the stereotype of the emotionally open and straightforward American – an image who clearly wooed him even before he met Meghan.
Harry describes how he had been warned from childhood that Americans were "too loud, too rich, too happy. Too confident, too direct, too honest", but that he felt differently. "'No', I always thought. "The Yanks didn't beat around the bush, fill the air with polite sniffles and cleared throats before they got to the point. Whatever they had in mind, they would spit it out, like a sneeze, and while that could be problematic at times, I usually found that to be preferable to the alternative.
He also describes how he quickly fell in love with Meghan Markle after seeing her photo on a friend's Instagram.
"This woman stopped the treadmill. This woman smashed the treadmill to pieces. I had never seen someone so beautiful," Harry wrote.
"There was an energy about her, a wild joy and playfulness," he added. "I had never had a firm opinion on this burning question: is there only one person on this earth for each of us? But at that moment, I felt that maybe there was only one face for me.
The book follows the couple's Netflix series, which aired many of their grievances in six hours. Harry also sat down for high-profile TV interviews to promote ghost-written memoirs. The Royal Palaces declined to comment on the memoirs and interviews. The Sussexes, through Archwell, declined to comment on the filing.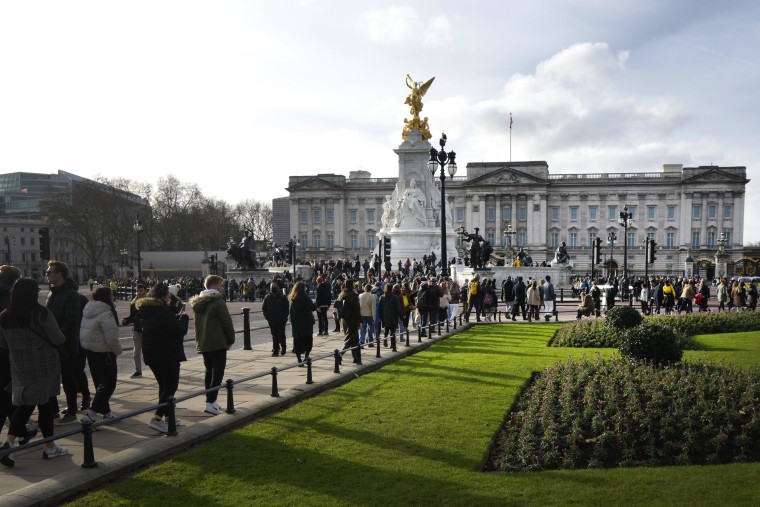 Harry said he still wanted reconciliation with his family and believed reconciliation was possible, but asked if he had cut ties with his father and brother, Harry told ITV in a December interview and broadcast on Sunday: "I'm I don't know how honesty burns bridges. You know, silence only allows the abuser to abuse, right? So I don't know how keeping silent will make things better.
He has also spoken on CBS's "60 Minutes" and ABC's "Good Morning America," and he will appear on "The Late Show With Stephen Colbert."
His family had "got into bed with the devil" to get favorable tabloid coverage, he said.
As Harry waged war on the British media and its intrusion and negative headlines, the saga was a huge boost for British newspapers – who enthusiastically covered every twist, including the publication of his very expected.
"The only winners here are the press feasting on the corpse of a once loving sibling relationship," said veteran royal commentator and former British journalist Emily Andrews.
"I don't think the public image of Harry and Megan is fixable in the UK; I think it went beyond that," she added.
The end of the book details the days leading up to the public and surprising break with the royal family, as Meghan and Harry first took their small family to Canada and then to the United States. He says the Queen, under pressure from her family, rescinded an invitation to meet and, he hoped, discuss ongoing family tensions.
Regardless of the danger he felt for his family and his family's disappointment, Harry said he would "forever support my queen, my commander-in-chief, my grandmother. Even after he is gone.
"My problem has never been with the monarchy, or the concept of monarchy. It has been with the press and the sick relationship that has developed between it and the palace. I love my motherland, and I love my family, and I will always love them.
Going to war with the media and turning his version of events into prime-time viewing and some bestsellers, Harry also publicly argued with his family. Only time will tell if this rupture is irreparable.