The rotary engine is ready to roll again.
Mazda has announced that it will unveil the first car to use the brand's unusual engine since 2012.
Wankel rotary engines use a triangular-shaped rotor spinning in an oval chamber instead of reciprocating pistons.
The design offers excellent power density and smooth operation, but at the expense of some efficiency and with lower emissions performance.
REVIEW: THE 2023 MAZDA MX-50 IS AN ALL-AMERICAN SUV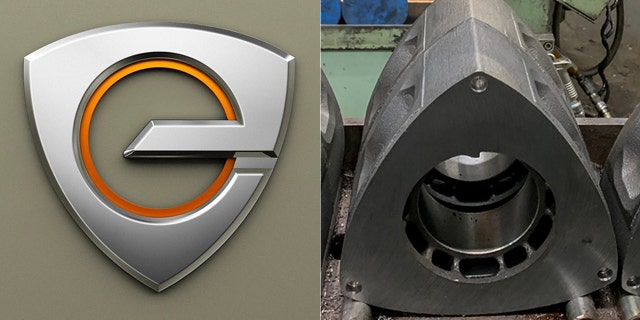 It rose to prominence in the Mazda RX-7 model line, but the last new car was the Mazda RX-8.
Since then, Mazda has been steadily developing the technology with the aim of bringing it back. It will do just that at the Brussels Motor Show on January 13, but not by itself.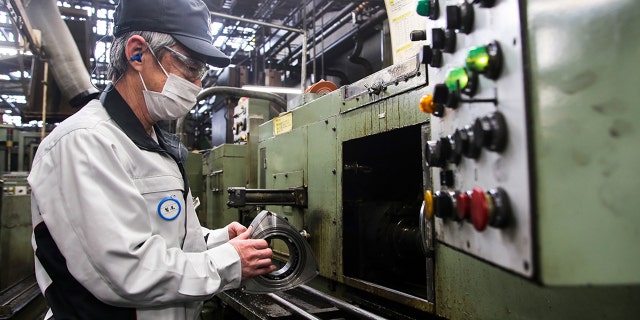 Instead of being used as the primary power source, Mazda will offer it in a range-extended plug-in hybrid version of the MX-30 electric SUV.
The MX-30 is Mazda's first electric vehicle and currently offered in a version that offers just 100 miles of range between charges, in a bid to reduce weight and battery cost.
The extended-range version that will go on sale for the first time in Europe this spring will not use the rotary to drive the wheels, but as a gasoline-powered electricity generator for long journeys.
CLICK HERE TO SUBSCRIBE TO THE FOX NEWS AUTOS NEWSLETTER
Its concept is similar to the discontinued Chevrolet Volt and BMW i3 REx, which used four-cylinder and two-cylinder piston engines.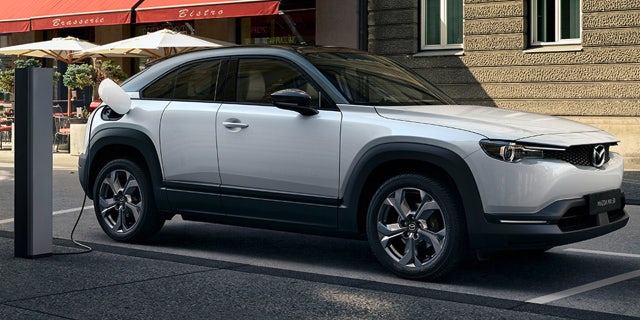 The rotary engine should be small, light and less intrusive than a piston engine when running, and its efficiency will be maximized since it can run at a constant speed rather than having to ramp up and down with changes in speed. A logo for the car that has been released features an "e" in the shape of a rotor.
CLICK HERE TO GET THE FOX NEWS APP
Mazda hasn't announced whether it will sell this model in the United States, but the CX-30 is only available in California, where local regulations require automakers to deliver a certain percentage of zero-emission models, so that the extended range would make it attract more customers.